Doughnut Party Champion L: Victory is Not Assured!
Head Coach Kevin C.
Former head coach of Club DNA is back on top with a new team, Victory is Not Assured. He edged out pitchfork76er's, our predicted champion, in a low-scoring Superbowl that had little impact on the leaderboard.
This halts Omshine's streak at three championships. But it also means that we have had only two winning head coaches in the past 5 years.  C'mon rookies, time to step up!
Here's how it all ended up: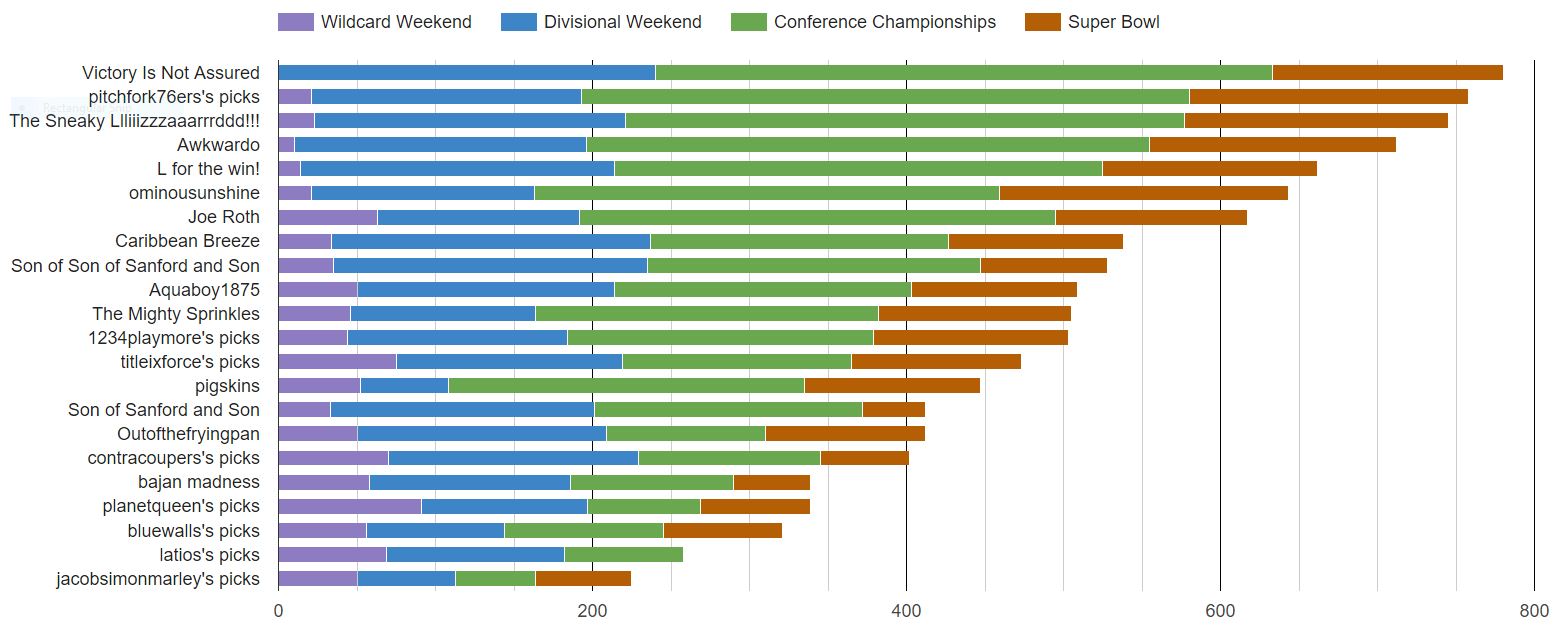 See you all next year!