Divisional Weekend Results 2016
The divisional games have been played, and the Doughnut Party leaderboard has been turned upside down, as usually happens at this point in the competition.  Here are the overall results as of now: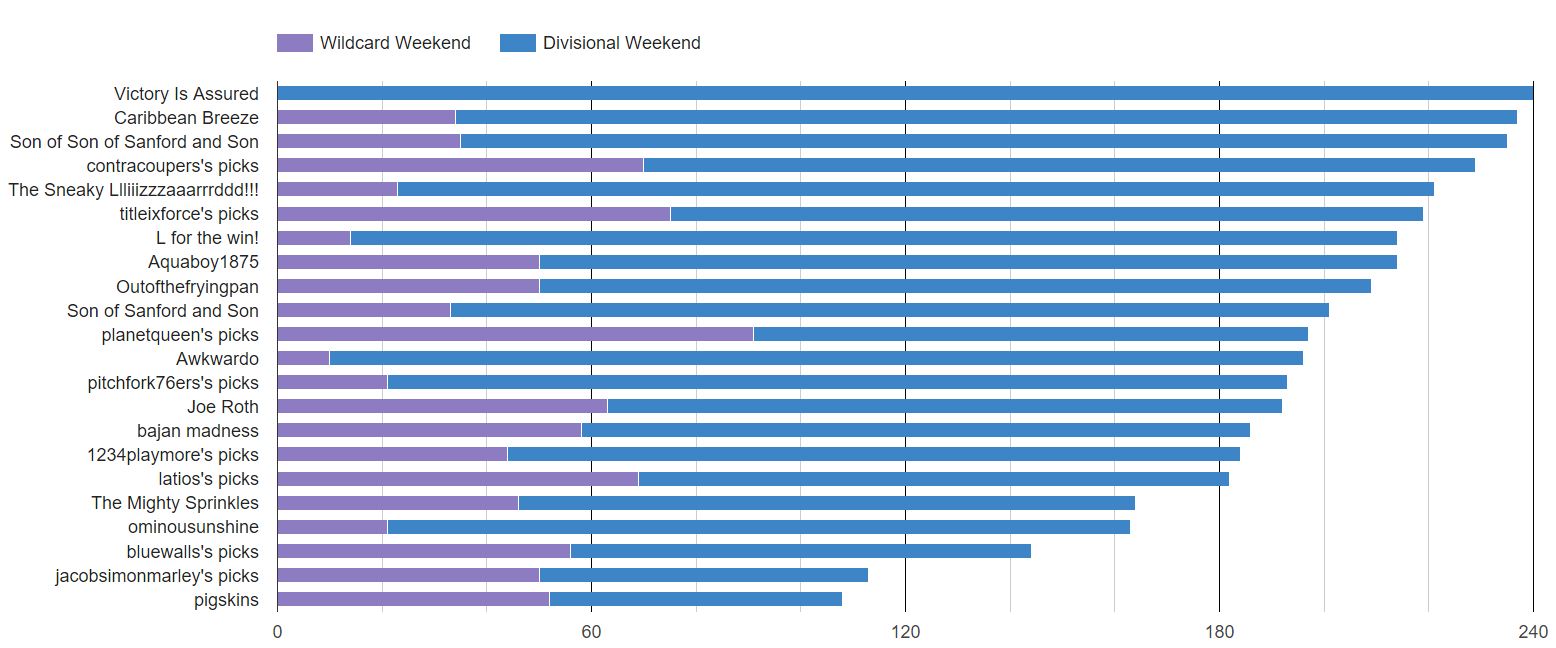 Here are the results if we look only at this weekend's games:

A key to victory in this league is selecting players who are on teams that win, so that your multiplier goes up.  So looking ahead to next week, here's the average multiplier that each team will have: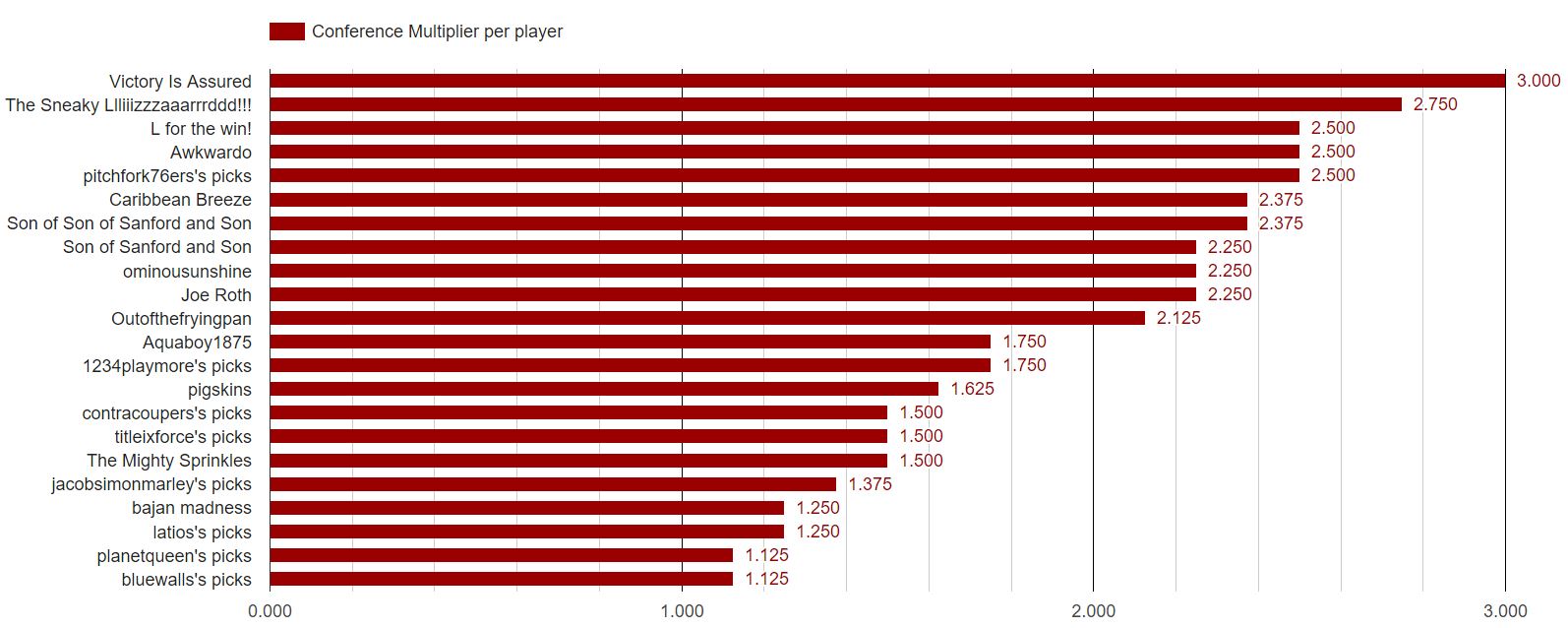 The maxium you can have is 3.0: that would mean that all of your players were already at 2x multiplier in the Divisional round, and they were all on teams that won.  The lowest possible multiplier is 1.0.
It may not take an advanced degree in Footballology to interpret these results… but I look forward to hearing what the Dr. has to say nonetheless.
If you want to check out the data yourself, click here.