Divisional Weekend Results 2015
The competition is heating up. Here's what the leaderboard looks like now: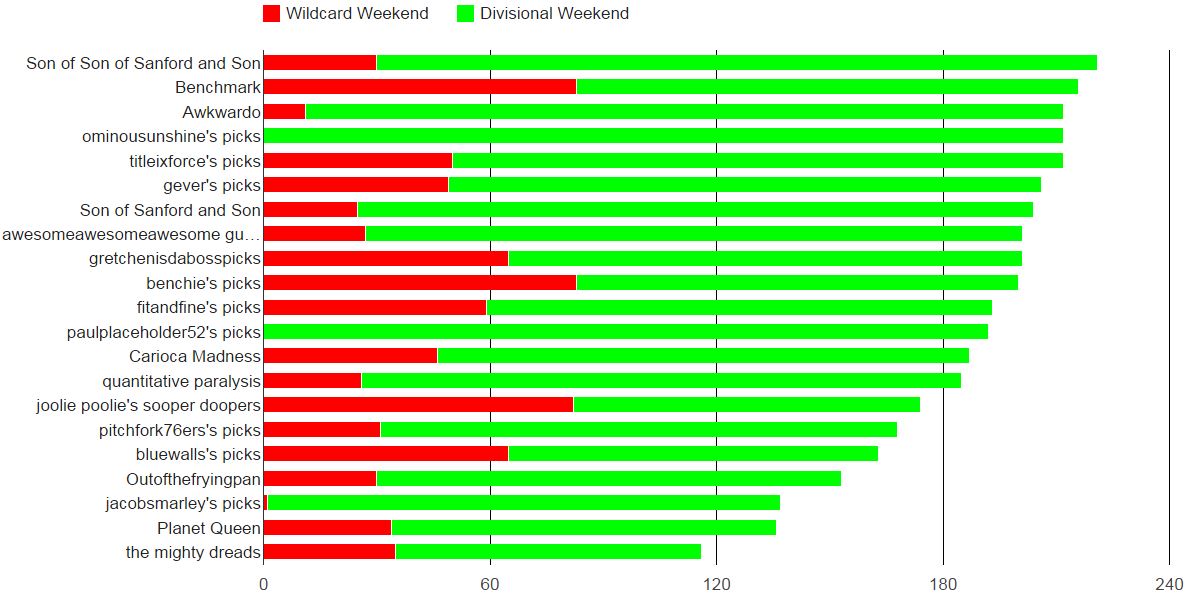 Here's how teams stand in terms of player multipliers headed into the Conference Championship games. The highest possible multiplier is 24; that is, 8 players at 3x each.  Only one team in our league has that – it's PaulPlaceholder with his All-Seahawks team.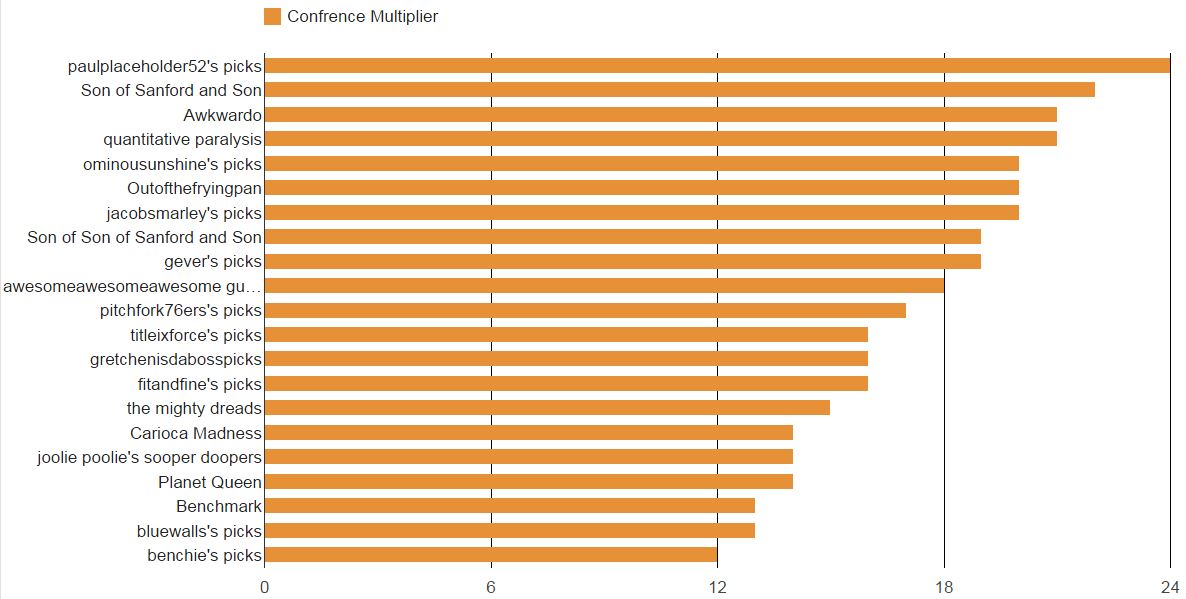 So if you look at the standings but sort by multiplier, here's what you get: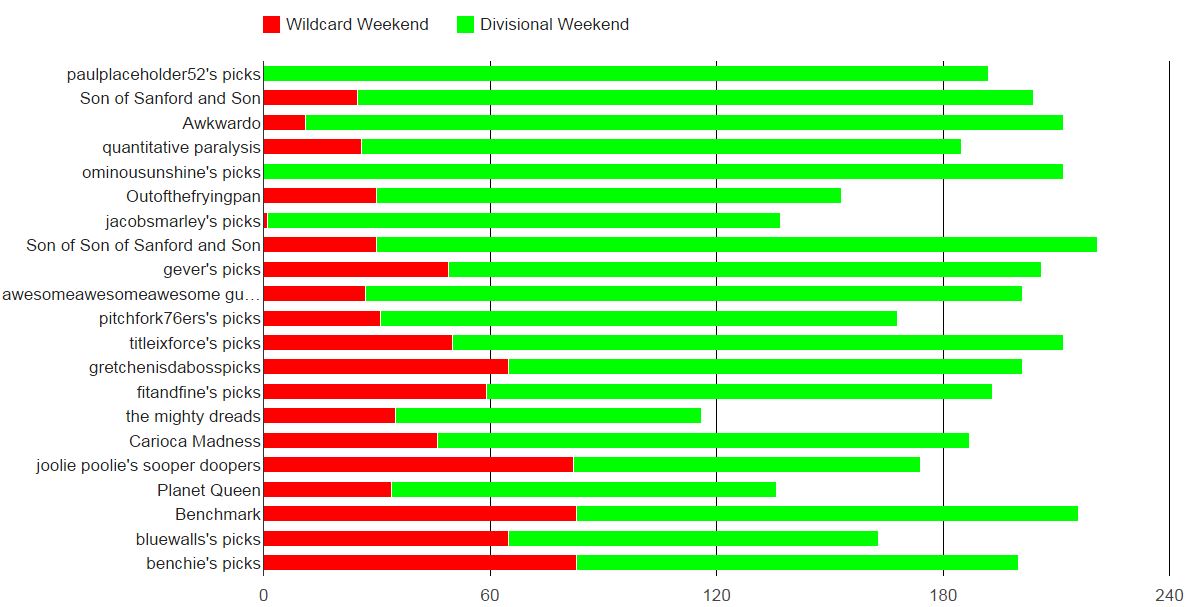 Awkwardo, Ominousunshine, and TitleIXforce are tied for second place at the moment, but Awkwardo also has a very high multiplier. Interesting! We will have to wait for the next podcast to find out what the Dr. thinks of all this…