Divisional Weekend Results 2014
This weekend slimwitte's picks rocketed into first place on the strength of his 49ers + Marshawn Lynch lineup. Y.A. Tittle is in second place with a 100% '9ers team.
Most improved this week is lenaisawesome's picks. Here's what the leaderboard looks like: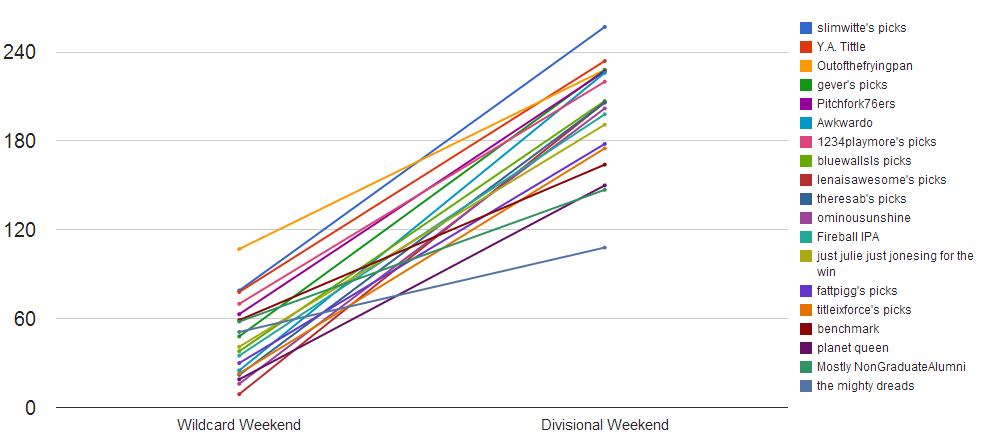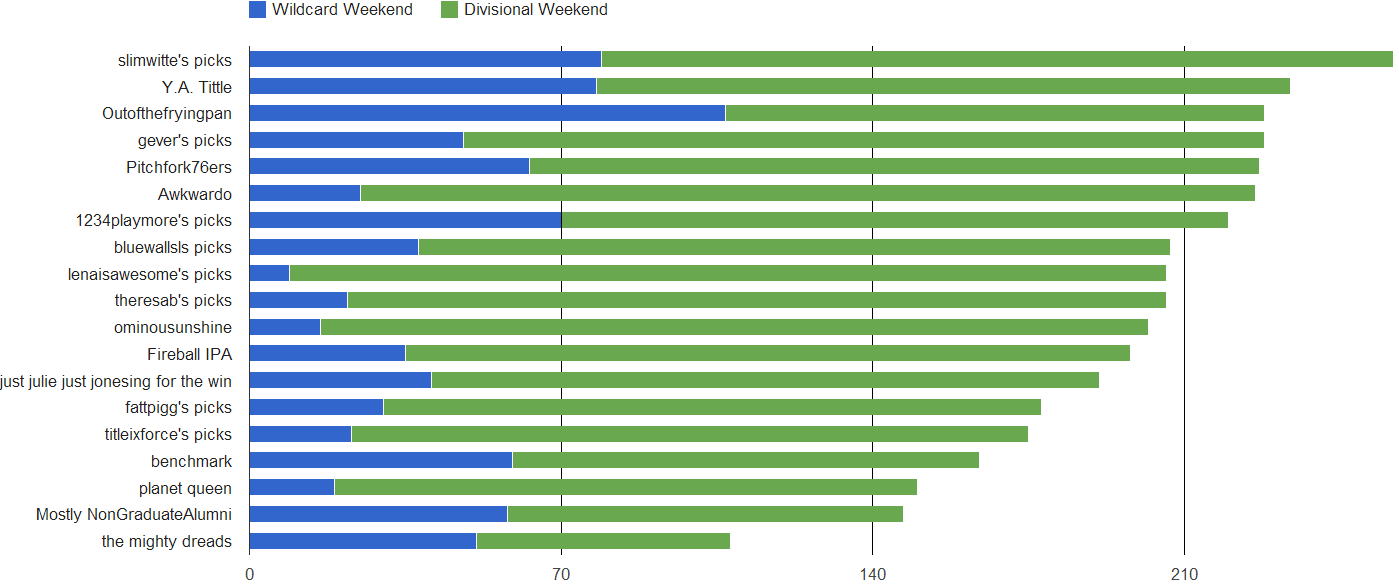 Three teams have perfect 3x multipliers for all of their players for the conference championships next weekend: Y.A. Tittle (who is currently in second place) Gever's Picks (currently in 3rd place, tied with outofthefryingpan) and Ominousunshine (last years champ). It starting to get interesting!