There were some exciting games last weekend (at least on Sunday), and here's where the Doughnut Party Leaderboard stands now: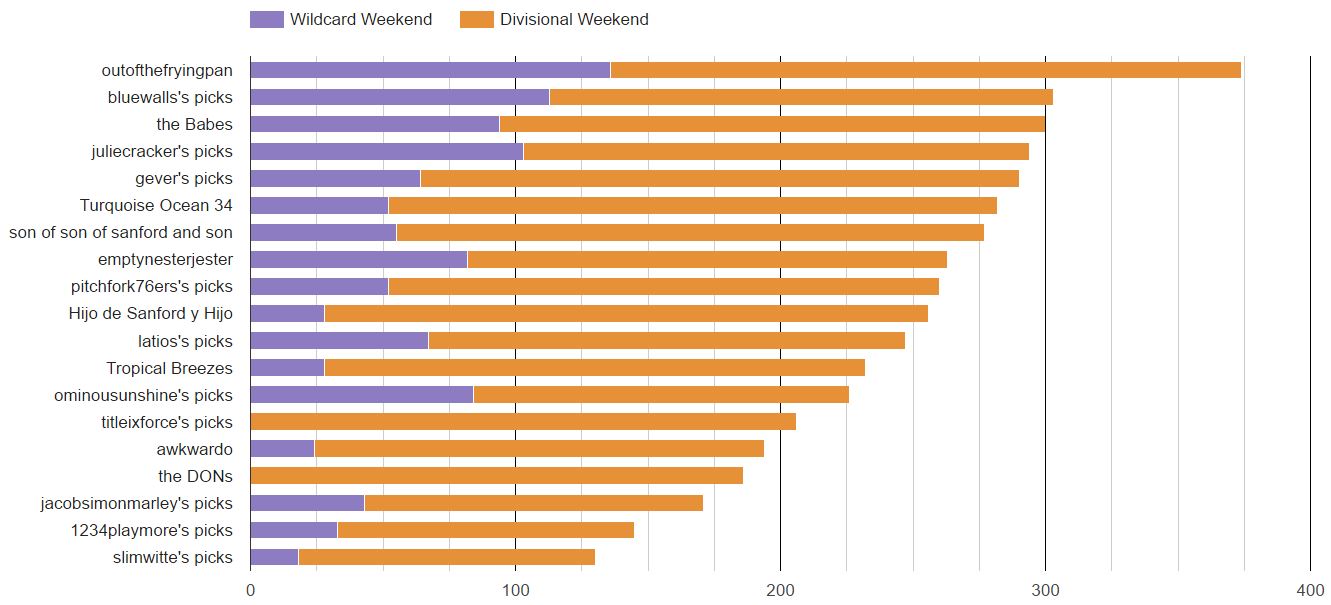 With 374 points, outofthefryingpan has a solid 71 point lead over current runner up bluewalls picks. Is that a big lead? It looks like one now, but if the Packers and Steelers don't win this weekend it could turn out to be pretty meaningless. So outofthefryingpan respectfully requests that you cheer only for players in uniforms that include the color yellow this Sunday. Thank you for your cooperation.
Side note: outofthefryingpan is now in 8th place among all participants in the NFL Playoff Challenge. Out of hundreds of thousands of participants, only 7 have a higher score. There are 39 other teams tied for 8th, so outofthefryingpan is among the top 50 teams in the world. For perspective, the next best team in the doughnut party, bluewalls picks, is in 29,302nd place. I think this is the highest national ranking any Doughnut Party team has achieved so far.
Thank you all for playing, don't forget to update your lineups,  and good luck on Sunday!