Conference Championship Results 2016
There's only one game to go! Here's where things stand as of now: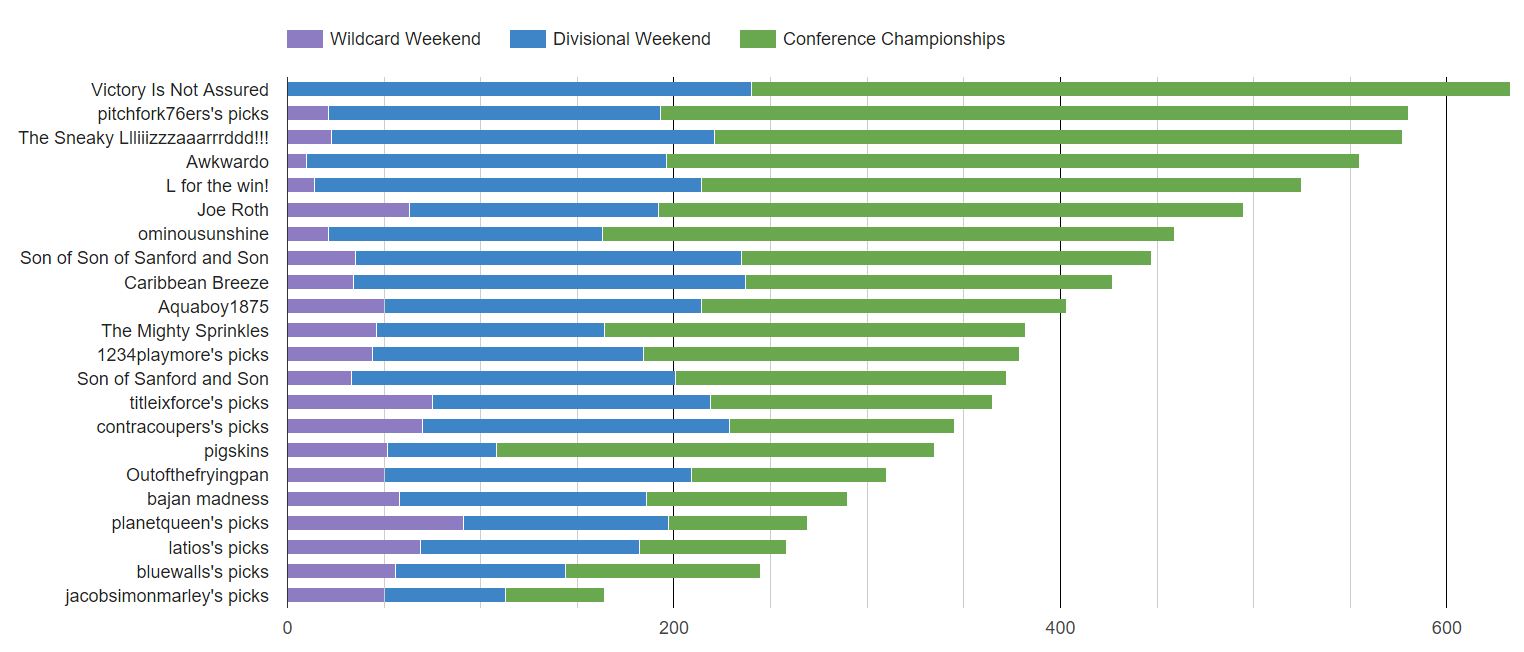 Attentive readers may have noticed that one of our Head Coaches changed his or her team name. Why would one change from "Victory is Assured" to "Victory is Not Assured?" Maybe some other charts can help answer that question.
Here are the scores for this week (Conference Championships) only:

Here are the multipliers going into the Superbowl:

Hmm, Victory has a good multiplier, but not the best.  Look who does have the best – a familiar name.
Here are the predicted final scores, using the DPSBPM (doughnut party super bowl prediction model):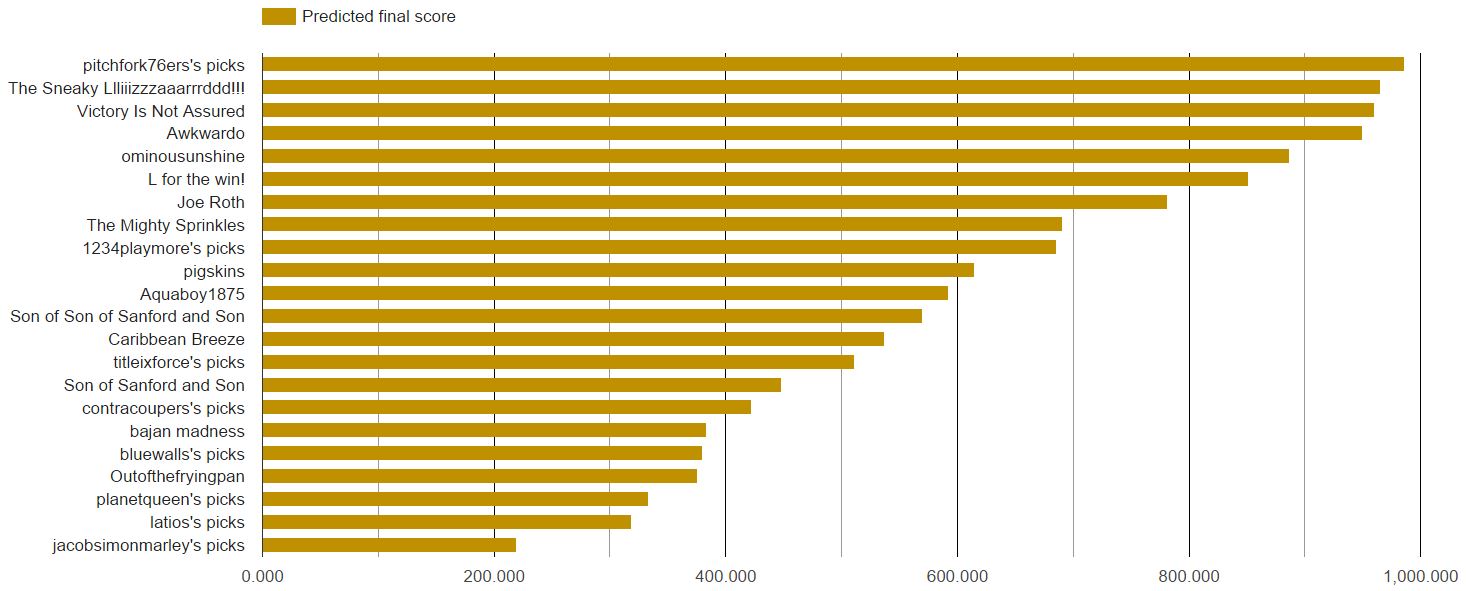 Interesting…
If you want to check out the data yourself, click here.