2015 Conference Championship Results
The Seahawk's miracle comeback last Sunday was good news for one Doughnut Party team in particular.
But before we dig into the details, let's just look at the standings. Here's the leaderboard following the Conference Championship games: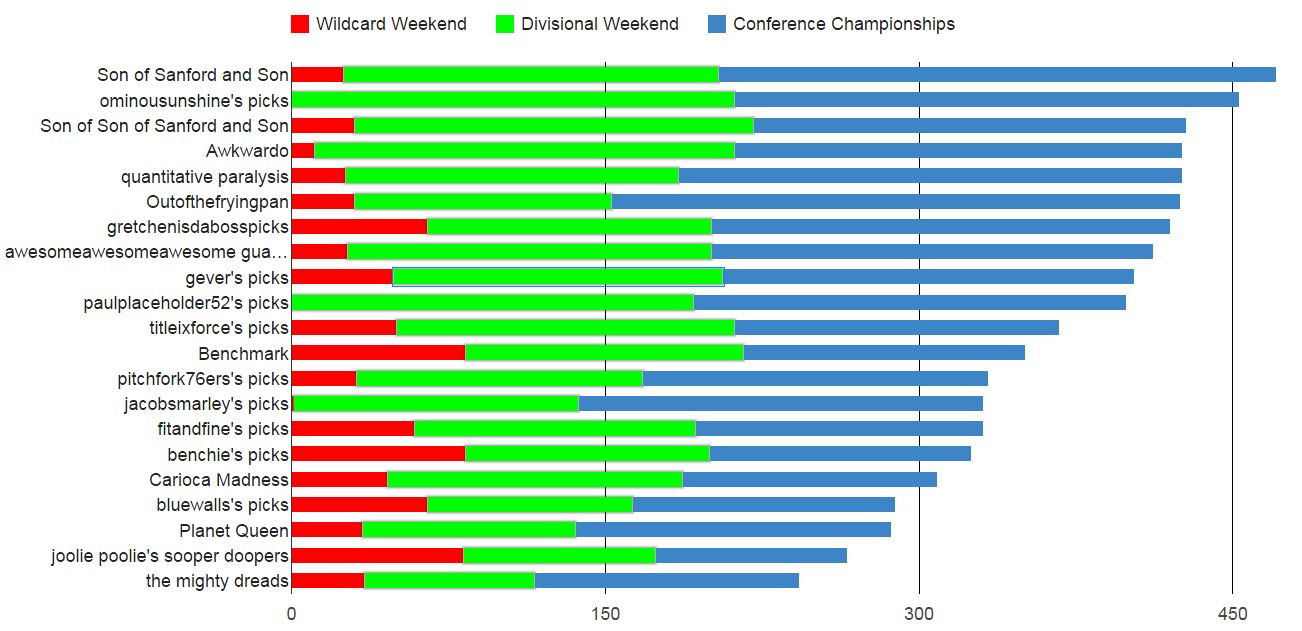 Son of Sanford and Son is in the top spot. The Benchmark teams have fallen to the middle of the pack, proving that the DP Head Coaches are smarter that some dumb algorithm. (More about algorithms later.)
But as we have all learned through brilliant insight or painful experience, or both, points are not as important as multipliers in this league. Here's how the multipliers look going into the Superbowl: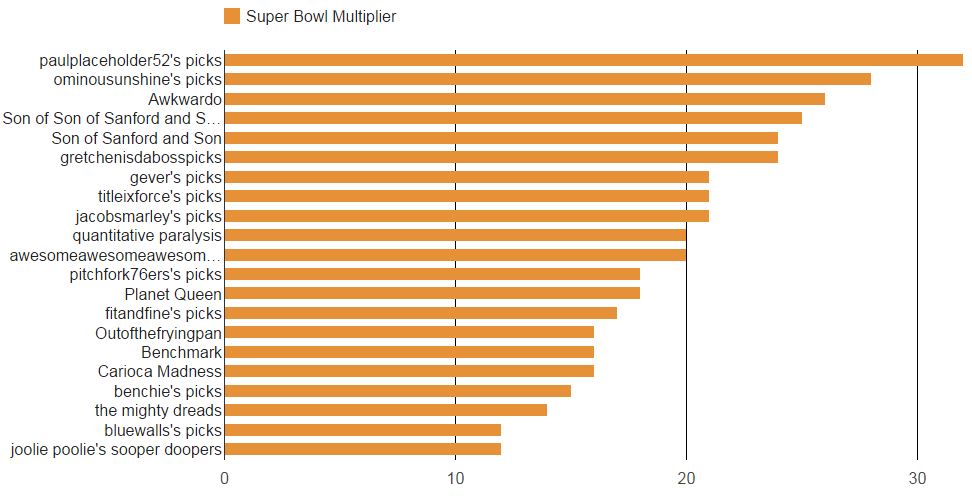 Once again, paulplaceholder is on top with the All-Seahawks team. He has a perfect multiplier score of 32: 8 players at 4x. Om-shine is next with 28, followed by Awkwardo at 26 and Son of Son of Sanford and Son with a 25 multiplier.
So like we did last week, let's look at the leaderboard sorted by multiplier: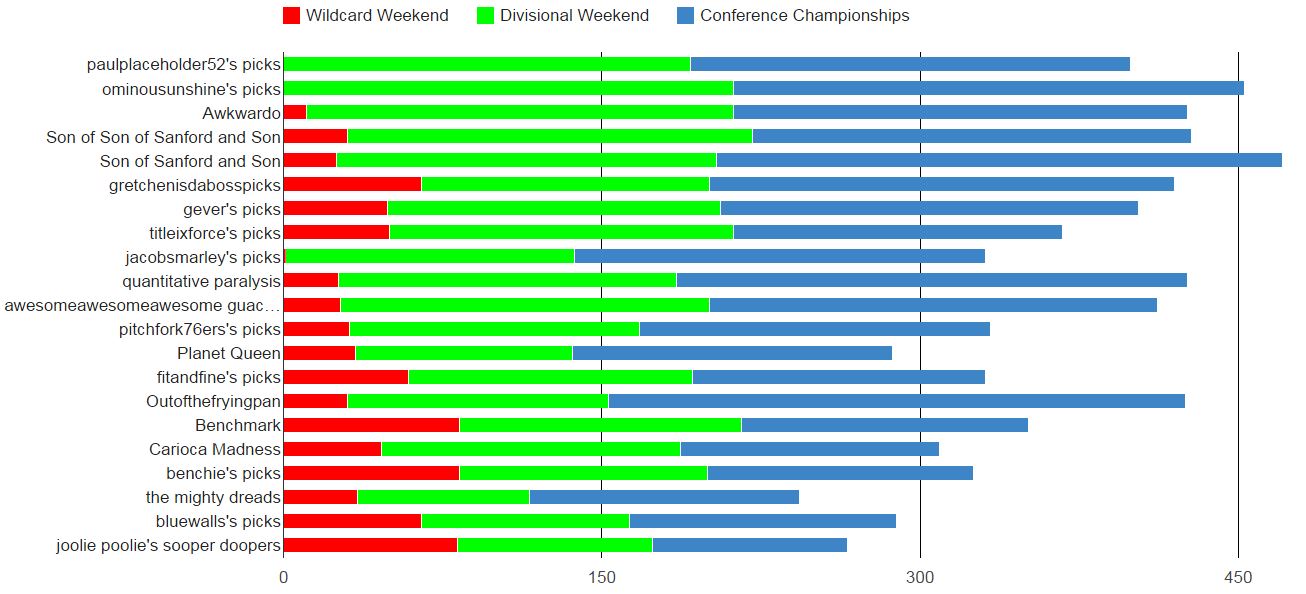 Hmmm.
The Dr. of Footballology has devised an algorithm for predicting the final scores for each team in the league. I'm sure he'll explain how it works in the next podcast. Suffice it to say, it is an calculation based on a team's past performance and current multiplier, and it predicts the outcomes for the next game. Since the next game is the final game, it predicts the overall winner in this case.
Based on the Dr. of Footballology's new algorithm, here is the predicted final leaderboard:

Oh no!  Ominousunshine again?
So that you can see what would have to happen for the predicted runner-ups to prove the Dr. wrong and take the title, here are the Conference rosters for the top 5 teams: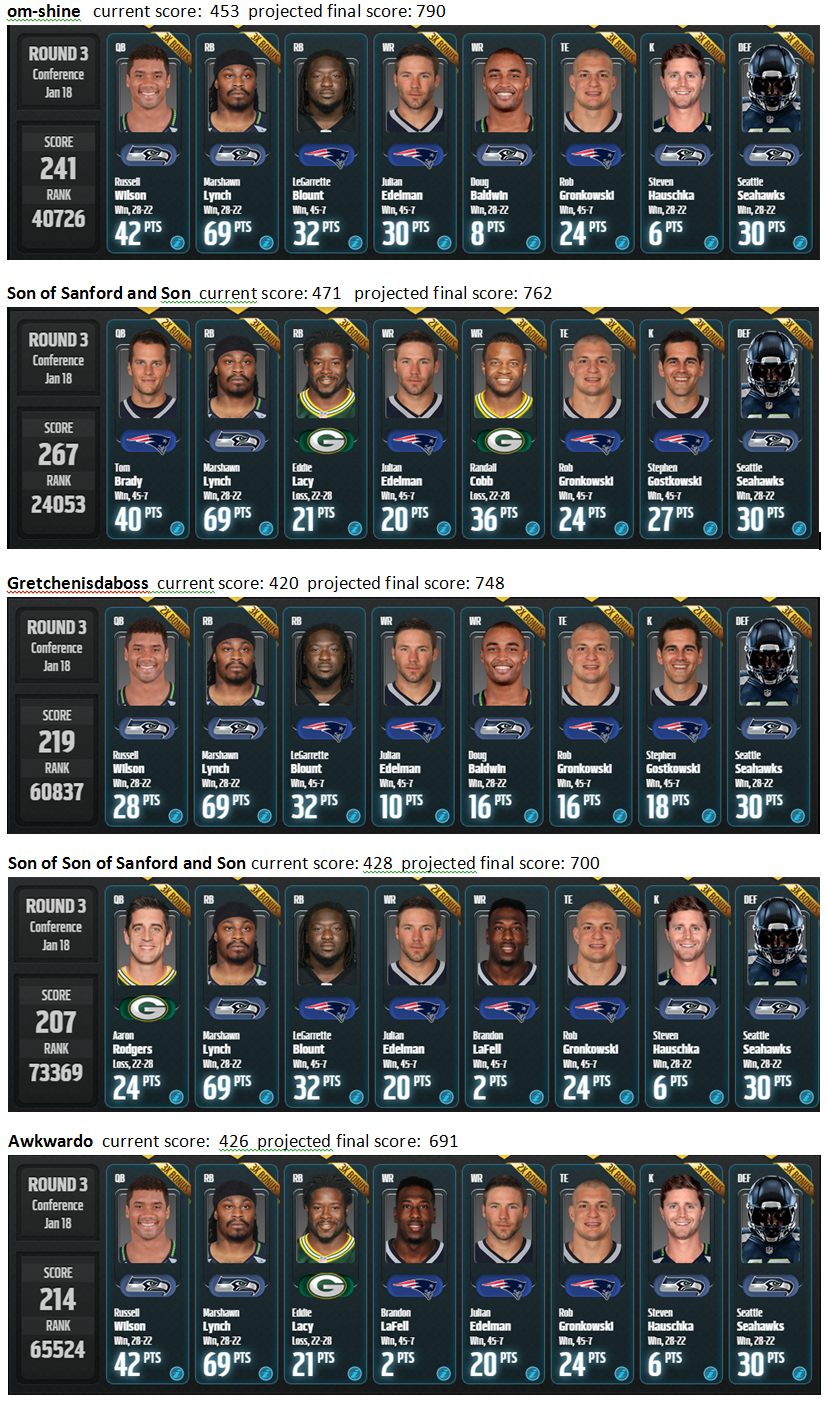 Anything can happen!